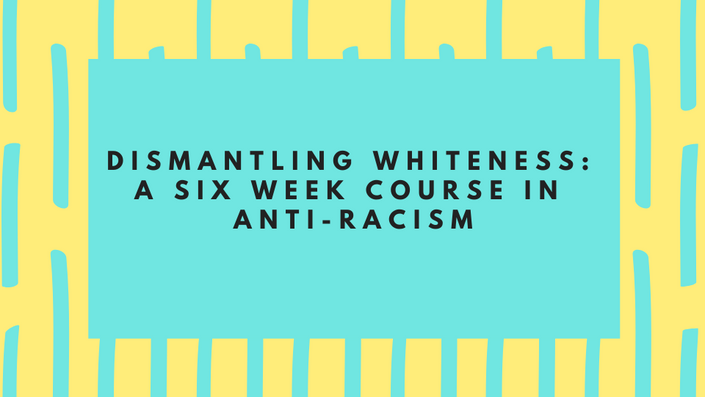 Dismantling Whiteness
A Six Week Course in Anti-Racism
This session is full!
Dismantling Whiteness: A Six-Week Course in Anti-Racism
Mondays July 6th-August 10th
12-2pm MDT/11-1pm PDT/1-3pm CDT
Facilitated by Eileen O'Shaughnessy
Do you want to do the work of anti-racism but you don't know where to start? Join us!
"Dismantling Whiteness" emerged out of conversations Eileen O'Shaughnessy had with Yoga for People of Color Sangha and Music As Medicine Project- two women of color led organizations- and is intended to support their work. The course is facilitated by Eileen and offered in collaboration with both organizations. Yoga POC Sangha will be providing teaching and curricular support for the class for a fee and Music As Medicine is providing the web-hosting support.
This introductory, college-level (1) course is for everyone, especially white people/white-passing people, white adjacent people who would like to do the work of anti-racism but don't know where to start. The curriculum will include critical reading, discussion, in-class exercises, lecture, and guest speakers. Students will leave with practical skills for beginning the journey of understanding and practicing anti-racism in their everyday lives.
What to Expect:
When the course begins, you will have access to a plethora of course materials including articles, videos, and podcasts. Each week, you will be asked to read and review course materials before our class meets live over Zoom. Class discussions will center around the topics and materials posted each week. Everyone learns differently, which is why videos and podcasts will be included in addition to reading materials each week. Many people feel anxiety and uncertainty about talking about race and racism and are afraid of "saying the wrong thing." Ideally, the class will become a supportive and non-judgmental learning community with the shared goal of undoing racism within ourselves and in the world.
By the end of the course, you can expect:
To have a deeper understanding of race, structural oppression, and white supremacy

To have practical skills to begin to undo the harms of racism within yourself and in the wider world

To move towards being a "good ancestor"(2) and practicing allyship and accountability with the Black, Indigenous and People of Color (BIPOC) in your life

To create community with other people on this journey and cultivate resiliency
***limited number of course seats available***
Registration:
- We have a 3-tiered pricing structure, as well as a payment plan option and scholarships available. You will see payment options to choose from when you click "Enroll" at the bottom of this page.
You can register today with any of these three options :
- Sponsor ticket - $210, standard cost plus $30 to help sponsor another student in the course.
- Standard ticket- $180, which covers guest speaker honorariums, credit card fees, and Instructor labor, and teaching support
- Supported ticket- $150, supported by sponsor contribution
You also have the option of a standard ticket at the two-month payment plan of $90/month. In addition, there are some available scholarships, which are reserved especially for people of color. We are encouraging white folks who are in need to fundraise funds if you are able as a beginning act of anti-racism. Please email Eileen at [email protected] for more information.
Frequently Asked Questions about "Dismantling Whiteness:"
1. Can I Enroll for One or Two Classes Instead of the Full Six-Weeks?
No, students must enroll for the full six-weeks, it is not possible to take only a portion of the six-week course or to pick and choose classes. However, each class session will be recorded on Zoom and posted on our course website so that students who miss a class session can watch later.
2. Who is this class for?
This class is for anyone who desires to learn more about race, racism, and whiteness. It will be especially useful for white and white-passing, white adjacent people as well as people of color who may have missed out on studying race due to focusing on surviving & who are comfortable learning from a white teacher. The course is especially designed for people who are a part of the following communities:
*Yoga and meditation*
*Work that Reconnects and Music as Medicine Project*
*Environmental activism and anti-nuclear work*
3. Where will the money be going?
100% of the course fees will go towards BIPOC organizations and individuals to cover their labor and time associated with this course and their ongoing work including: Teaching & curricular support from Yoga POC Sangha, Honorariums for BIPOC (Black, Indigenous and people of color) guest speakers, Music as Medicine's web hosting fees. Any remaining funds will be donated to Yoga POC Sangha whose mission is to "cultivate holistic health practices for self-identified People of Color for liberation & empowerment." For more info about Yoga for People of Color Sangha, see their website: https://yogapocsangha.org/ and facebook: https://www.facebook.com/yogapocabq/. The Instructor's labor and time will be donated.
4. Can white people teach anti-racism?
There are many schools of thought about this question. White people benefit from white supremacy even as they attempt to undo it or challenge it. After multiple conversations with BIPOC in our community who are taxed and exhausted, we believe the answer is yes, as long as the instructor is accountable to people of color and as long as the white instructor has been directly involved in the work of anti-racism for many years. Our answer is informed by the urgency of the current moment in which we are all being challenged to level up our understanding of racism and our commitment to undoing it. This course is carefully designed to address the needs of our communities.
5. What makes this class different from other anti-racism courses/workshops?
This course is more in-depth than a weekend workshop or one-time class. It is sustained over six weeks, will be "college-level" (though not for credit) in terms of the reading load, assignments, and engagement. As far as an educational setting is concerned, we feel that a college-level class can be a very effective way to learn anti-racism. However, not everyone is able to enter a college classroom and thus, this class is available to the community.
6. Are there going to be future classes?
This course is not the beginning or the end of the anti-racist journey. For class participants, information will be shared in the class about other BIPOC- taught courses and workshops on anti-racism to continue this important work.In addition, Yoga POC Sangha will be offering a course in the fall of 2020 that will be specifically for people of color to focus on anti-racism in a spiritual context.
Course Outline *may be subject to change*:
Week 1: July 6th: Introductions, Understanding Structural Racism, and the Origins of "Race"
Week 2: July 13th: Redlining, Anti-Black Racism, and the Construction of "Whiteness"
Week 3: July 20th: White Fragility, White Privilege, and Colorblind Racism
Week 4: July 27th: Settler Colonialism and Becoming a "Good Ancestor"(3)- Ancestry work and Undoing White Supremacy
Week 5: August 3rd: Anti-Racism Strategies, Examples, and Practices: Allyship as a Verb
Week 6: August 10th: Cultivating resilience and Staying in it for the Long Haul!
(1)- Note: "Dismantling Whiteness" is not for college credit and is not affiliated with any college or university. The course will be "college-level" in terms of the reading load and course expectations.
(2) Layla F. Saad, Me and White Supremacy (2020)
(3) Ibid.
Your Instructor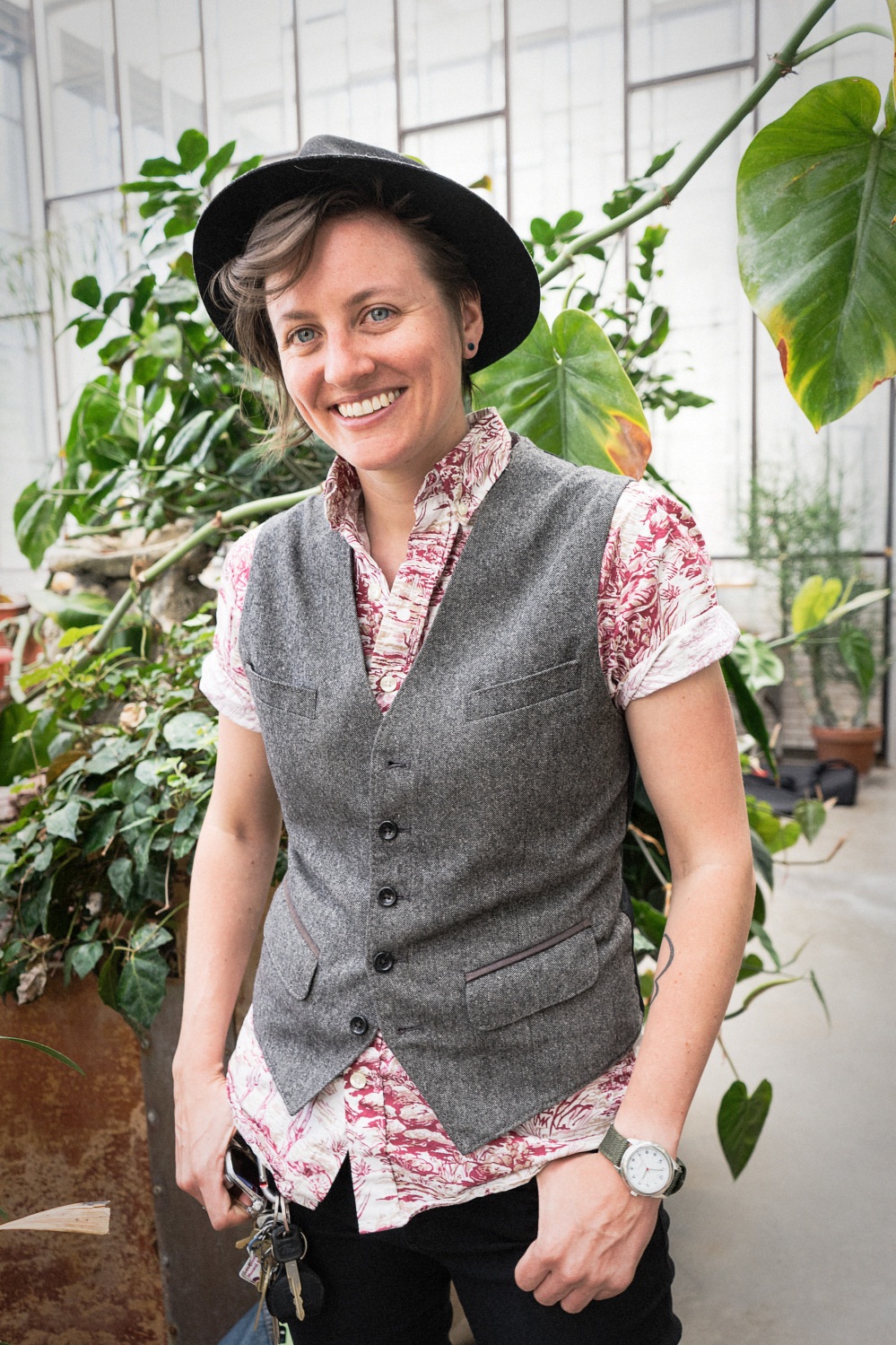 Eileen O'Shaughnessy (she/her) is a fourth generation Irish-American living on stolen Tiwa lands in Albuquerque, New Mexico. She has been an anti-racist educator and organizer for over 15 years. She is currently a Lecturer at the University of New Mexico where she teaches courses in critical race theory, environmental racism, nuclear issues, and gender/sexuality. She is also a current Ph.D. student focusing on community education, anti-racism, and the "Work the Reconnects." In 2016, Eileen co-founded the Nuclear Issues Study Group- a multi-racial, women-led grassroots group addressing nuclear colonialism & environmental racism in New Mexico through art, education, and activism. When she's not teaching or organizing, Eileen is also a professional musician and plays original social justice folk music with her queer folk band Eileen & the In-Betweens. She is committed to undoing racism and white supremacy within herself and in the world.
For more: www.eileenshaughnessy.com
Course Curriculum
Week 1: July 6th: 12-2 MDT
Available in days
days after you enroll
Week 2: July 13th: 12-2 MDT
Available in days
days after you enroll
Week 3: July 20th: 12-2 MDT
Available in days
days after you enroll
Frequently Asked Questions
When does the course start and finish?
The course starts July 6th and ends on August 10th 2020, but you will have access to all recordings forever!
What if I am unhappy with the course?
We would never want you to be unhappy! If you are unsatisfied with your purchase, contact us in the first 30 days and we will give you a full refund.
This course is closed for enrollment.